TC Electronic MIMIQ Mini Doubler Pedal
Product Description
Authentic Doubling Pedal with Responsive Tightness Control for Hyper-Realistic Voice Doubling
Product Features
Mini version of the world's only realistic doubling pedal

Designate for either ultra-tight or slapback-style doubling

Life-like 2 voice doubling creates illusion of more than 1 guitar playing at once

Perfect for crushing heavy metal rhythm parts as well as classic double-tracked solos

True bypass allows for optimum clarity and zero high-end loss when the pedal is off

Simple, easy-to-use controls let you focus on playing

Extra-small enclosure easily fits on any pedal board

High-quality components to give you true-to-life doubling in a mini-pedal format

3-Year Warranty Program*

Designed and engineered in Denmark
Tonal Titan
MIMIQ MINI DOUBLER ushers in a new era for live guitar doubling. By harnessing every ounce of power from our new proprietary doubler algorithm, MIMIQ MINI distills the magic and uniqueness of actual studio-grade double tracking into the tiniest of pedals. Just stomp it and hear your rockin' riffs gain epic leviathan-like strength, and your lead-lines stand out with unprecedented grandeur – as if played by two guitarists at once. When it comes to MIMIQ MINI, more is definitely more!
The world's first realistic guitar doubling
Add an extra guitar track
Makes your riffs and solos sound massive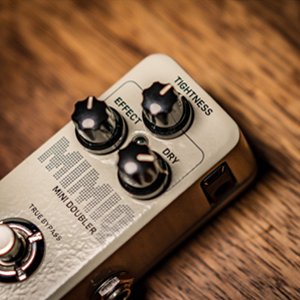 Redefining ADT
MIMIQ MINI DOUBLER is nothing like the artificial-sounding double tracking devices of yesteryear; it's an entirely new breed – and It's AUTHENTIC! When you're double tracking in the studio, each take is different. There'll be slight differences in your timing, your attack and your pitch. All these random factors are what gives the final recording depth and that larger than life feel. We spent countless hours and downed copious amounts of coffee in creating the innovative algorithm that captures these beautiful elusive nuances perfectly, to bring the magic of the studio directly to your pedalboard.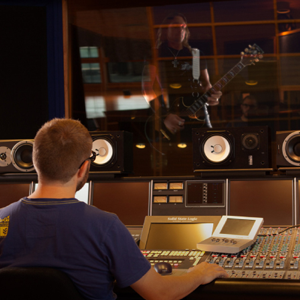 Game of Clones
With MIMIQ MINI DOUBLER you're the master of puppets, pulling on the strings of your own virtual guitar clones. And when you say "ROCK!" they ask "How Hard!?". Make 'em follow your lead with razor sharp precision, or let them hang back a little for a more loose and groovy feel. You can even pour some imaginary beer on them for extremely out-of-sync riffin', just to test your drummer's sanity.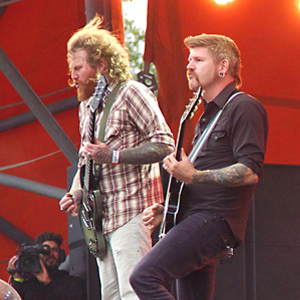 The Sound of More
The world of rock simply wouldn't be the same without doubling. Metallica's "Ride The Lightning" would have been a pretty anemic affair without its bone-crushing wall of quad-tracked axes, and Dimebag Darrell's riffs wouldn't have sounded far beyond driven. With MIMIQ MINI DOUBLER you can easily recreate these huge recorded tones live on stage. But be careful – once you turn it on, you may never want to turn it off again.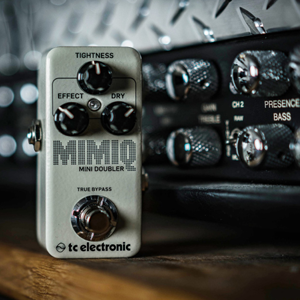 ---
We Also Recommend
---