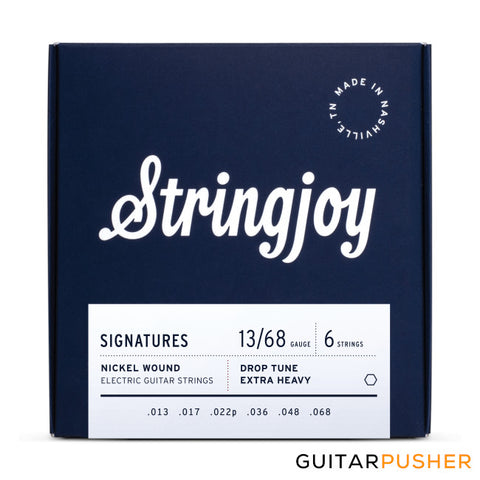 Stringjoy Electric Guitar String Set - DROP 13s Extra Heavy (13 17 22p 36 48 68)
Product Description
Our Drop 13s take all of the power of our Balanced and Heavy Bottom 13s, but add in a heavier 6th string so that your guitar will be perfectly balanced when you drop the 6th string a whole step. Say goodbye to floppy bottom end—things are about to get heavy.
Sound good? Rad. Hit the blue button below to add these to your cart.
Gauges: .013 – .017 – .022p – .036 – .048 – .068
Want to customize? Load these gauges in our

 

Custom Set Builder.
---
We Also Recommend
---