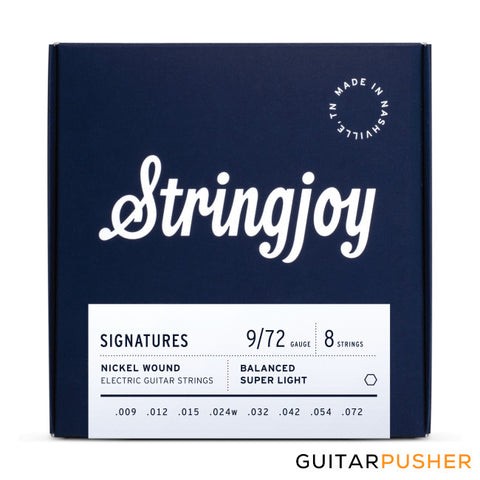 Stringjoy 8-String Set - BALANCED 9s Light (9 12 15 24w 32 42 54 72)
Product Description
All of our 8 string electric guitar strings are handmade in the USA fromall-american nickel and steel.
Once you find the perfect strings for you, well inspect, coil, and package them by hand. Soon youll be playing the best strings youve ever played the perfect set for your playing style and youll never want to go back to playing the same strings everybody else gets off the rack.
The most frequent comments we hear about our string sets?How balanced they feel across the fretboard. How warm and consistent they sound fresh out of the pack. How well they hold tune right from thefirst time you tune up.
The best part?We offer an ironclad guarantee on all of our strings. Your guitar will sound and play better than ever before. If not, return your strings for a replacement or a refund. You have nothing to lose, and a world of tone to gain!
---
We Also Recommend
---