Hosco C-C28 Wire Cutter w/ Wire Button Lock (recommended for Stainless Steel Wire cutting)
Product Description
Special cutting edges

high carbon steel cutter toughly makes fret end almost flat and lasts for years.

Rubbered handle

gives you both comfort in cutting, along with leverage,and safety with the lock system.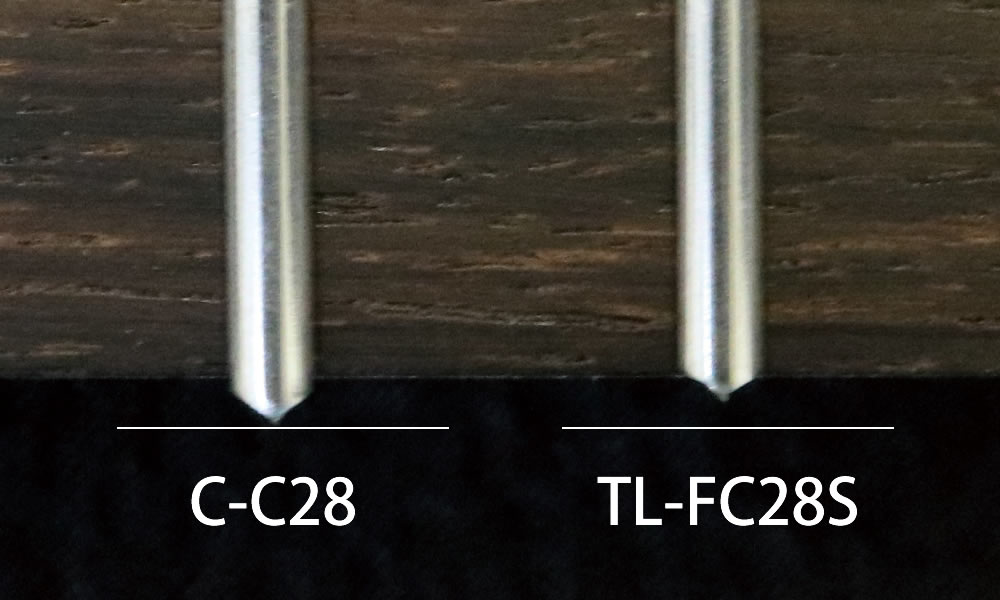 The fret pictured to your left is cut with C-C28**, while the right with TL-FC28S.
It is quite obvious the edge remained is "LESS" for easier filing afterwards,
We would appreciate your taking consideration of TL-FC28S as a substitute.
**Effective immediately, C-C28, Stainless Steel Wire Cutter is no longer available.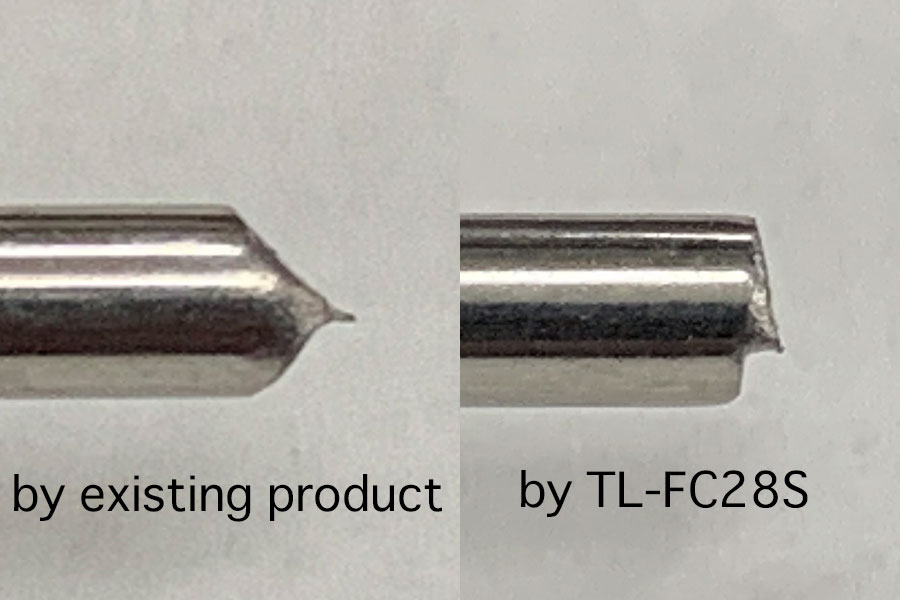 *Blades on existing product bite off, while TL-FC28S cut right at the contact point.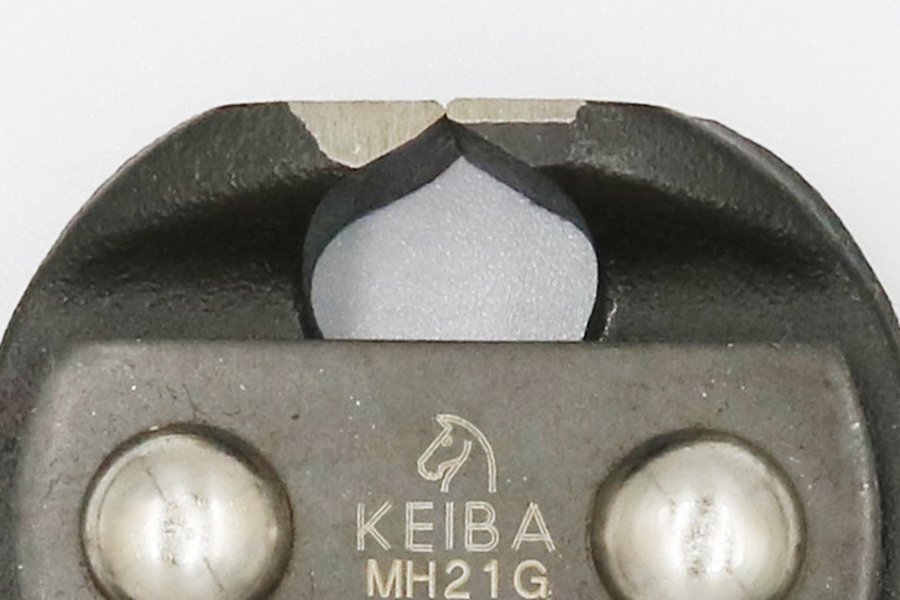 This picture clearly shows how minutely the blade tip have been designed for both easy-cutting and endurance.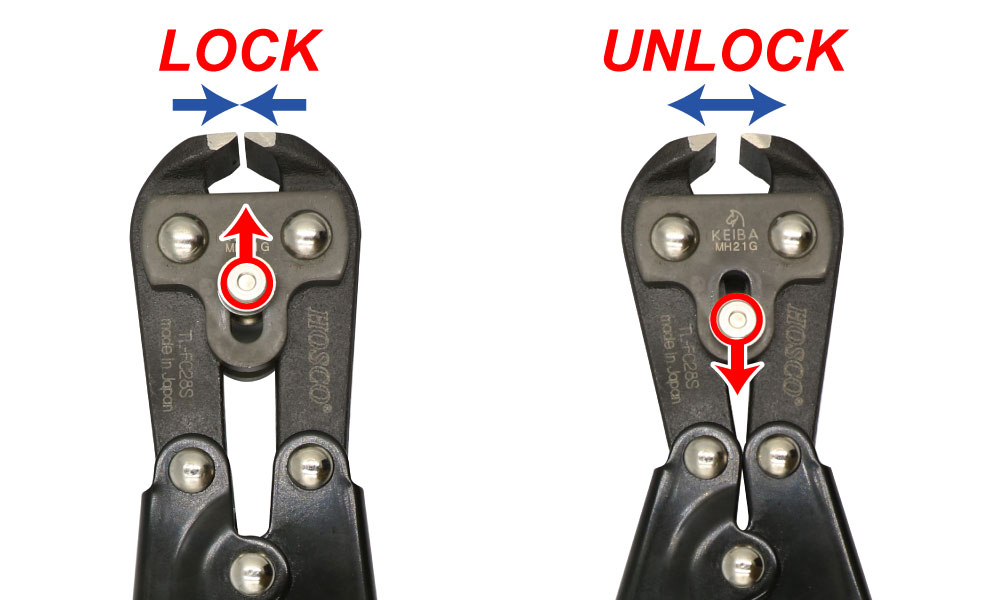 For your safety and prevention of unexpected damage to the neck, this TL-FC28S has a T-shaped lock system with an oblong cutout in the center.
Slide it upwards to LOCK, or downwards to UNLOCK.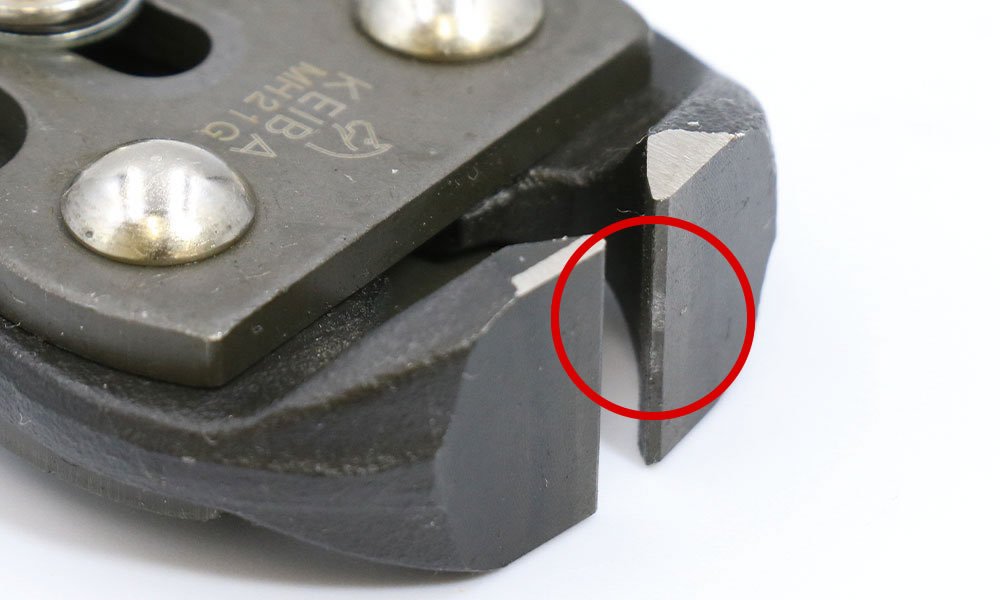 You might notice a whitish spot on the blade as pictured in proof of trial cut at the factory to guarantee the quality.
Be sure not to consider it as a Used/2nd hand !
---
We Also Recommend
---