Free The tone CU-416 patch cable Bulk - per ft.
Product Description
The CU-416 cable has excellent sound quality, flexibility, durability, and workability. This cable is very versatile and can be used for an audio signal or DC power cables.

Also perfect for wireless transmitters.

The diameter of the wire is only 4 mm but it has a lot of potential for use in assembling a rack-system or pedalboard.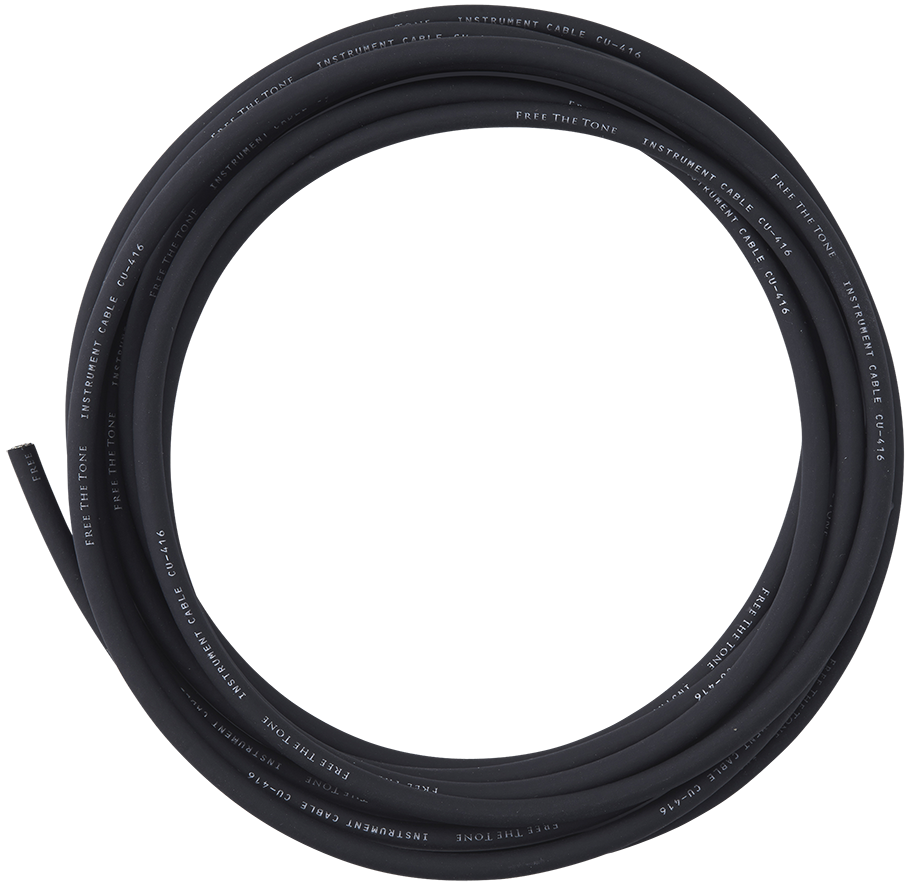 SPECIFICATIONS
Conductor Size : 0.18mm_
Construction : 16/0.12 OFC (No/mm)
Insulation Thickness : 0.98mm(± 0.05mm)
Inner Jacket Thickness : 0.25mm
Shield Diameter : 3.50mm
Jacket Thickness : 0.50mm(± 0.05mm)
Diameter : 4.00mm
Maximum conductor resistance(20̬_C) : 100½/kmۡÌ_«
Capacitance(1kHz): Approx.160(pF/m)
---
We Also Recommend
---