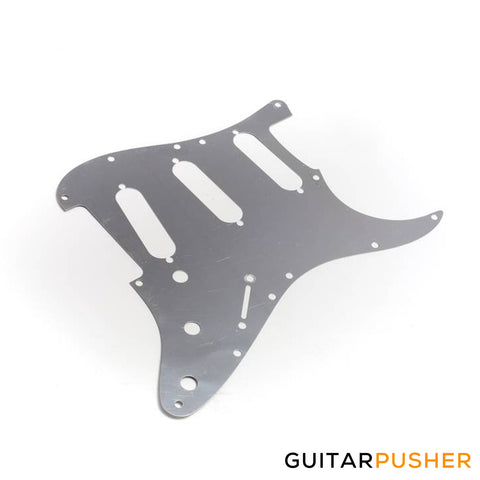 Bareknuckle Aluminum Shielding for SSS Strat
Product Description
Aluminium Strat¨ Screening Plate to fit under pickguard. For a noise-free wiring.
Shielding allows you to substantially reduce all unwanted interference and hum byenclosing the electronics in "Faraday cage", which rejects stray radio frequency interference. Notice that when you are inside the elevator, there is no signal? The all metal elevator acts as shielding to prevent electro magnetic/radio waves from entering. This is similar concept to shielding your guitar. It prevents any noise signal to enter your circuit.
Please note that there are many other factors that makes noise like the quality of the cable that you use, the power supply in your pedalboard or the AC outlet that you plugged your amp. So please make sure you know where the noise is coming from whenworking on noise issues. You may check our cable and power supply section to see some of the solutions we offer.
---
We Also Recommend
---