TC Electronic Plethora X5 TonePrint Pedal Board
Product Description
TonePrint Pedal Board with up to 127 Boards, 5 Pedal Slots, all Your Favorite TC FX, 75 TonePrint Slots Per Effect, 5 MASH Footswitches and Integrated FX Loop Insert
Product Features
Highly-flexible TonePrint pedal board with simple, intuitive controls
Create and customize up to 127 custom boards with any combination of TonePrint pedals
Populate each BOARD with up to 5 pedals including all TonePrint FX
Store up to 75 TonePrints per FX for fast and easy recall
FX include Hall Of Fame 2 Reverb, Flashback 2 Delay, Sub n Up Octaver, Brainwaves Pitch Shifter, Corona Chorus, Hypergravity Compressor, Mimiq Doubler, Vortex Flanger, Pipeline Tap Tremolo, Quintessence Harmony, Sentry Noise Gate, Shaker Vibrato
Customizable FX signal chain on each board
MASH technology turns all 5 footswitches into expression controllers with customizable mapping
Added MASH functionality to all legacy Toneprint Pedals
FX loop insert with customizable routing to integrate external pedals or connect to your amp using 4-cable method
Includes built-in UniTune chromatic tuner
Global speaker cab-sim for direct play with audio interface and PA systems
Bluetooth connection to the free TonePrint App to import tones from our vast library of TonePrints
Use the free TonePrint App editor to access hundreds of effects parameters and design custom TonePrints
Organize boards quickly using the free TonePrint App
EXP input – assign an external expression pedal to control FX parameters or use as a volume pedal anywhere in the signal chain
Optional Tap Tempo for tim1X
Simple 3 knob control over each pedal for fast FX tweaking
'Quick Swap' feature to instantly reorganize your signal chain
Automatically saves your settings as you go
MIDI IN for selecting boards from external devices
Full stereo I/O with low noise and high levels of headroom
Regular firmware updates to include new boards, new pedals, new TonePrints and some top secret exclusive stuf
3-Year Warranty Program*
Designed and engineered in Denmark
Boards - Pedals - TonePrints
What is Plethora X5?
Create a bunch of BOARDS
Populate them with any of the TC TonePrint PEDALS
Load each PEDAL with any TONEPRINT from our library or create your own
As soon as you unbox Plethora you've got a whole bunch of tasty premade boards ready to go. No fuss. If you have a specific idea about what you need, take it one step further and choose which pedals go where on your board.
Or go all-in and get your hands dirty with our proprietary TonePrint technology, letting you customize each pedal in-depth for a truly unique setup! You decide how far you want to go.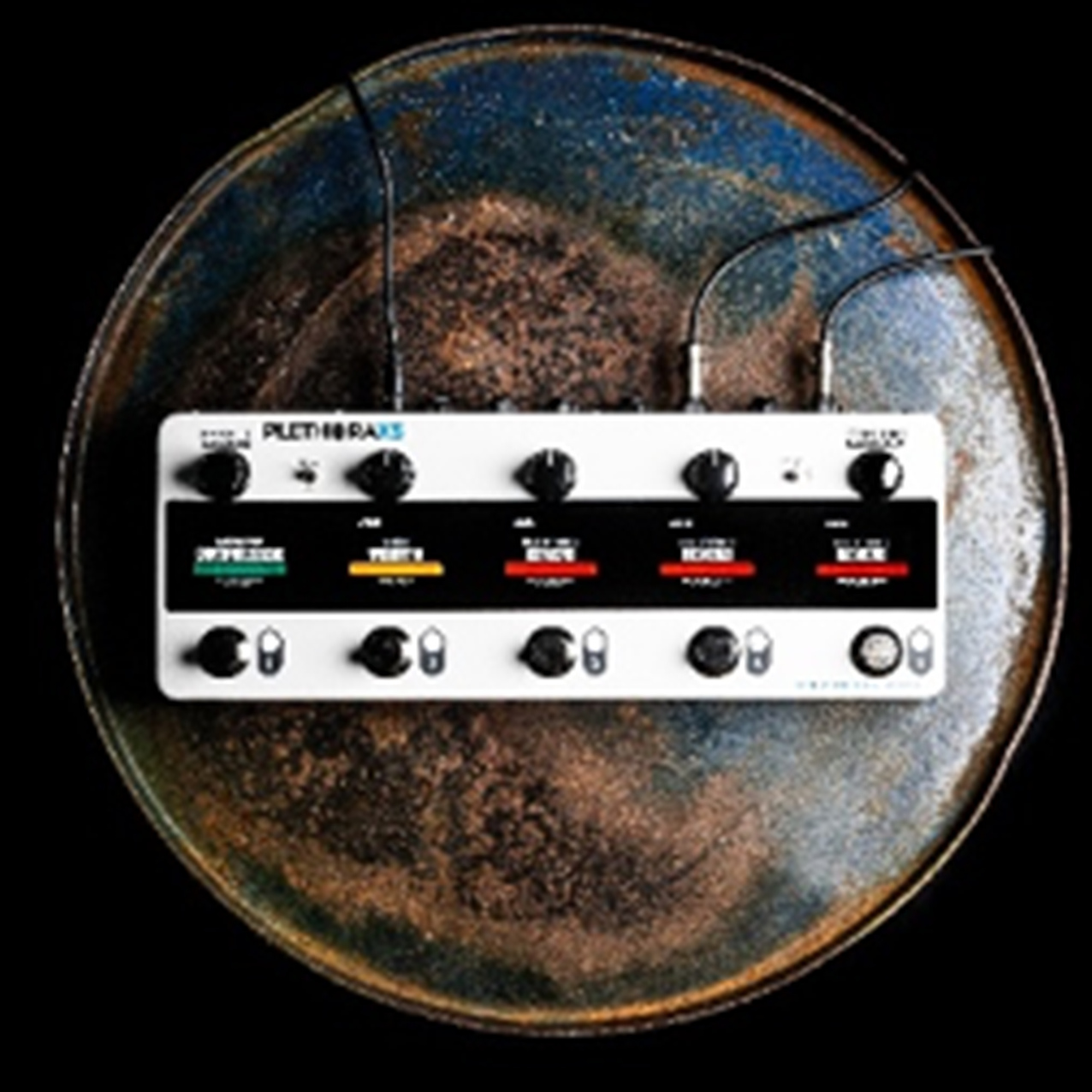 Always Be Prepared
Setting up a nice pedalboard takes time. Planning, measuring, figuring out combined current draw, and cutting Velcro, all before organizing cables and power cords in a way that doesn't look like the aftermath of a minor apocalyptic event. Trust us – we've built a LOT of pedalboards!
Well it doesn't have to be that hard. Plethora X5 makes the entire board building experience much more intuitive and fun.
With the ability to create and store up to 127 custom boards, tailored to your needs, you'll never run out of tones.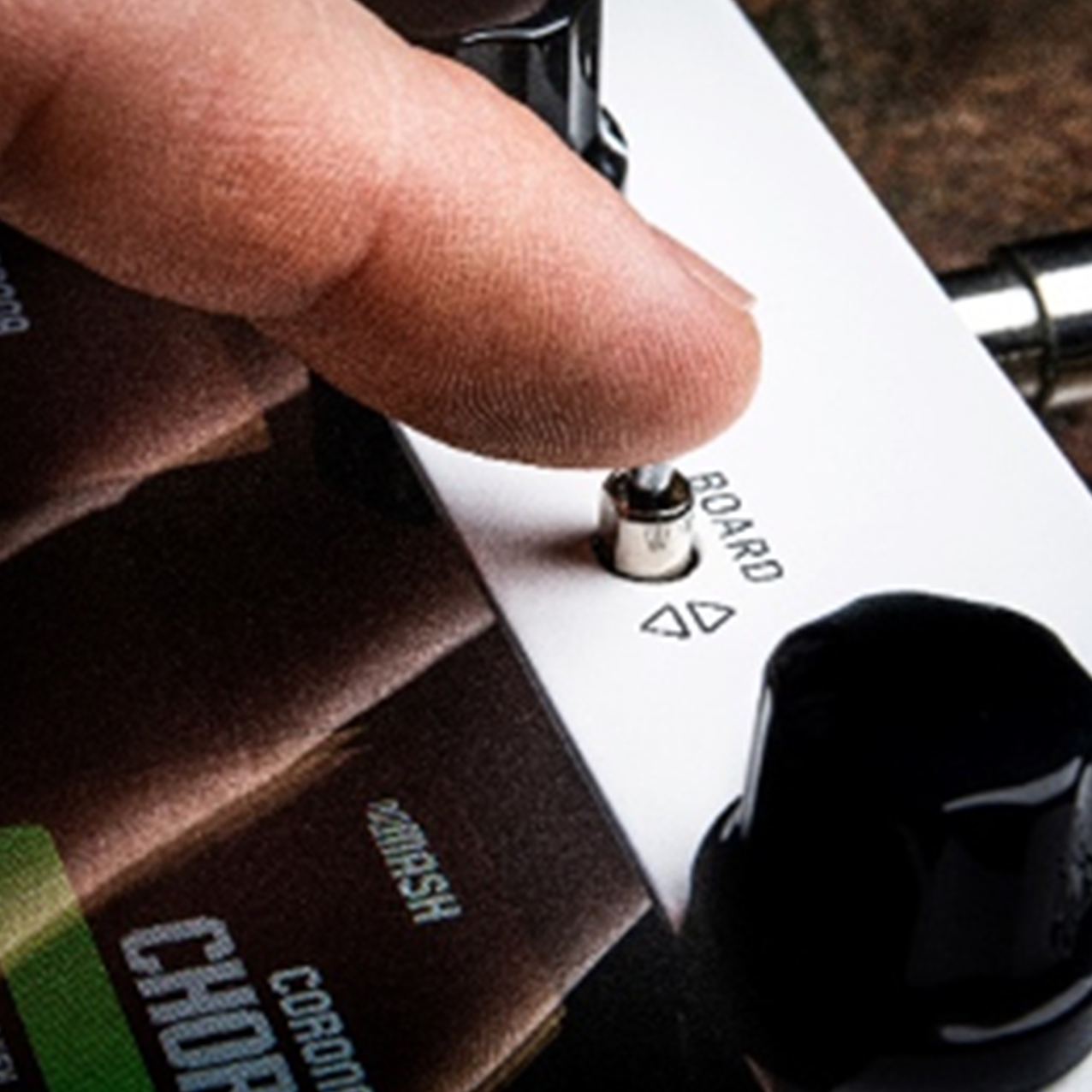 Any Color You Like
Populate each of the boards with any TonePrint pedal combo.
Plethora X5 lets you combine up to 5 TonePrint pedals of your choice and arrange them in any order you need on each of the boards.
This is your chance to make the Flash of Fame combined delay/reverb pedal you've been craving, with an extra side of modulation and pitch shifting for a truly massive tone!
It's all of your favorite TC stomps in one unit that will satisfy all of your needs for pitch tracking, studio-grade compression, sultry modulation, unobtrusive noise gating, toneful reverb, epic delay and more.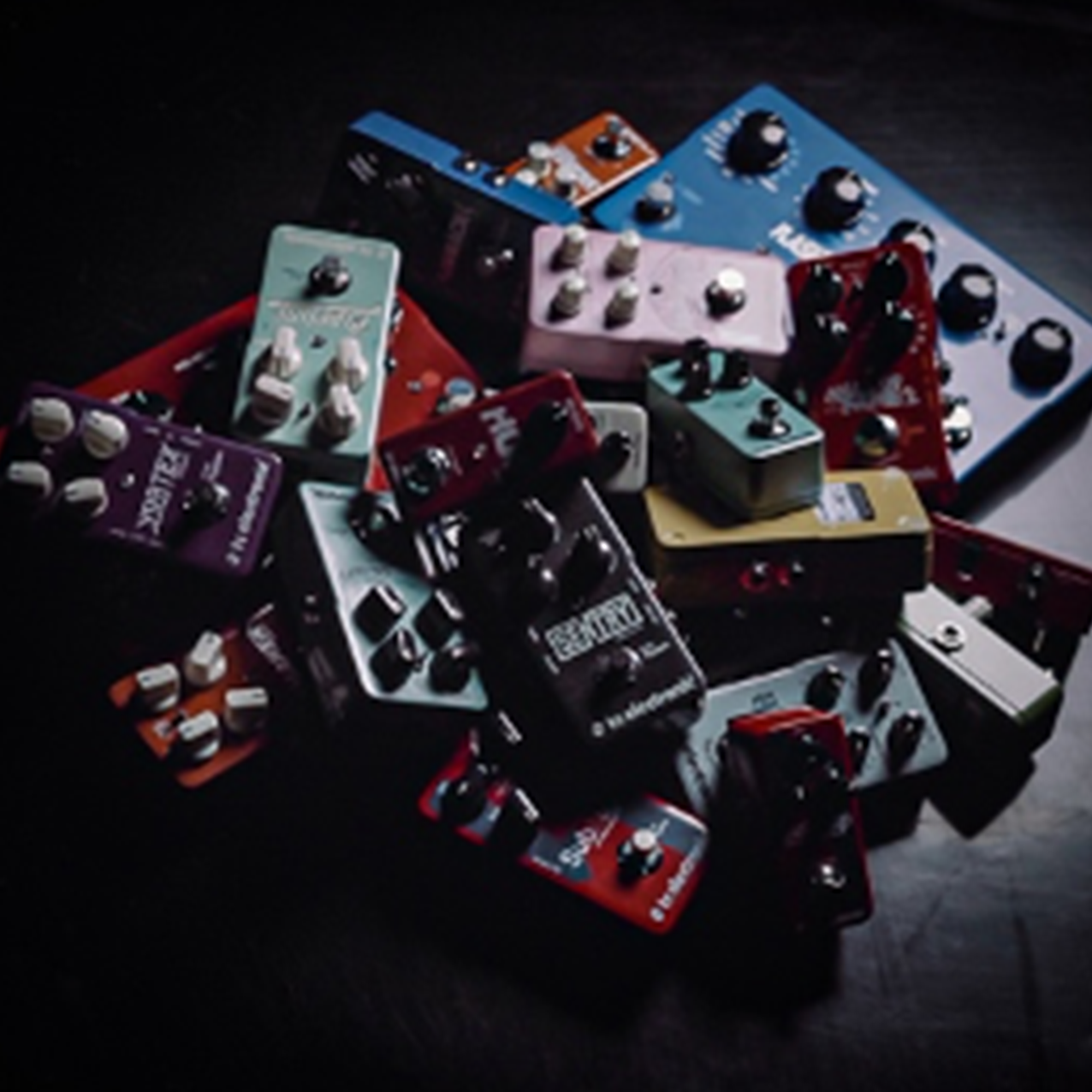 TonePrint Treasure Chest
Each pedal in Plethora X5 has 75 TonePrint slots available for quick recall of your favorite settings, letting you collate and store a list of your favorite sounds for safe keeping.
Dial in and store a cornucopia of unique TonePrints tailor-made to your personal gear setup and have a whole host of iconic tones ready for your next jam session made by the greatest musicians in the world!
Have your cake and eat it too!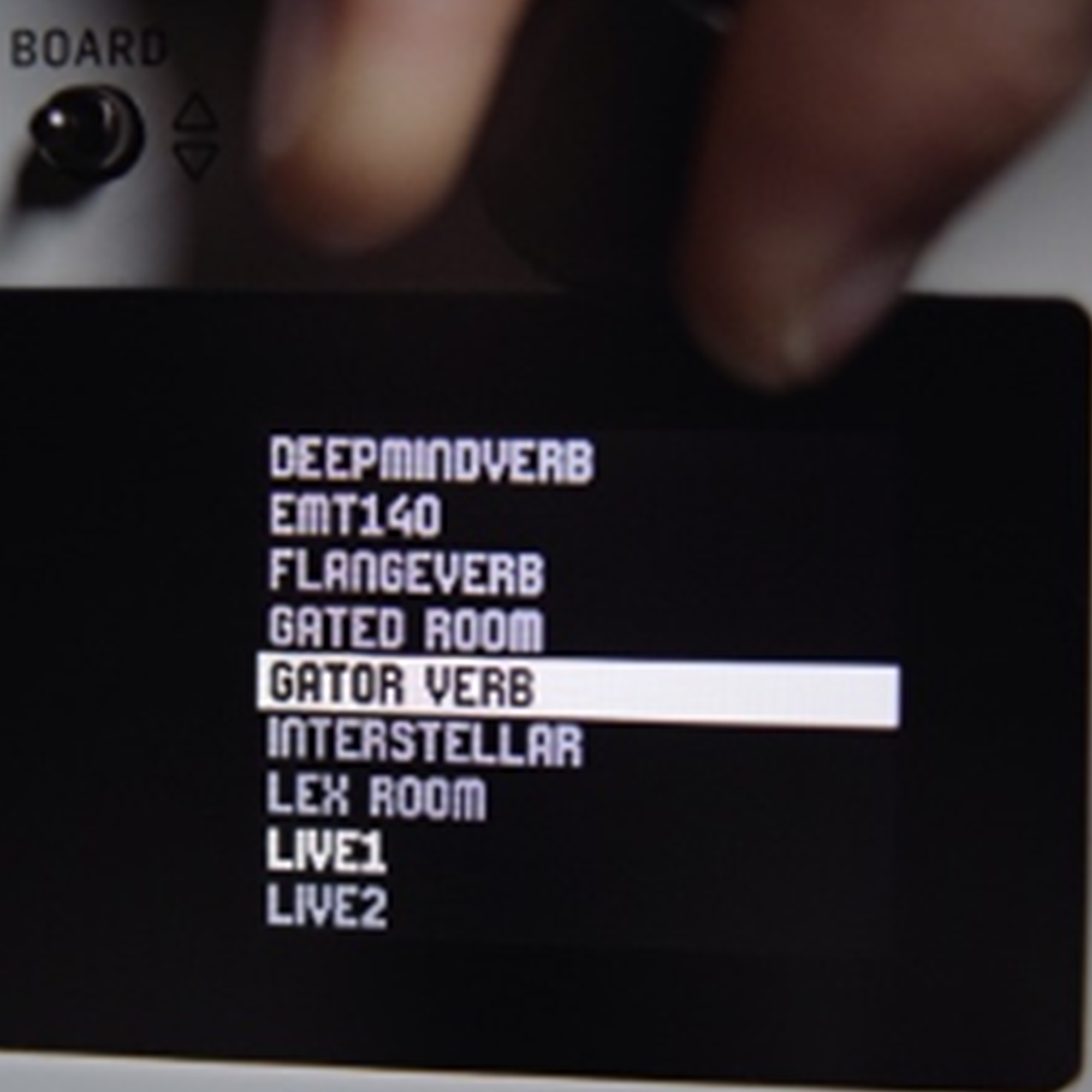 BYOD (Bring Your Own Drive)
Drive pedals are at the heart of building your own tone.
More so than any other type of pedal, they are integral to which kind of guitarist you see yourself as. They become part of your identity. An extension of yourself blasted through your amp!
As such, you should have the choice to integrate your own favorite stompboxes into the signal chain.
Plethora's FX insert loop lets you add your preferred flavor of gain anywhere on the board you like.
You can also use the insert for 4-cable method setup with your amplifier, letting you choose which effects go in front of your amp's input and which effects live in your amp's effects loop.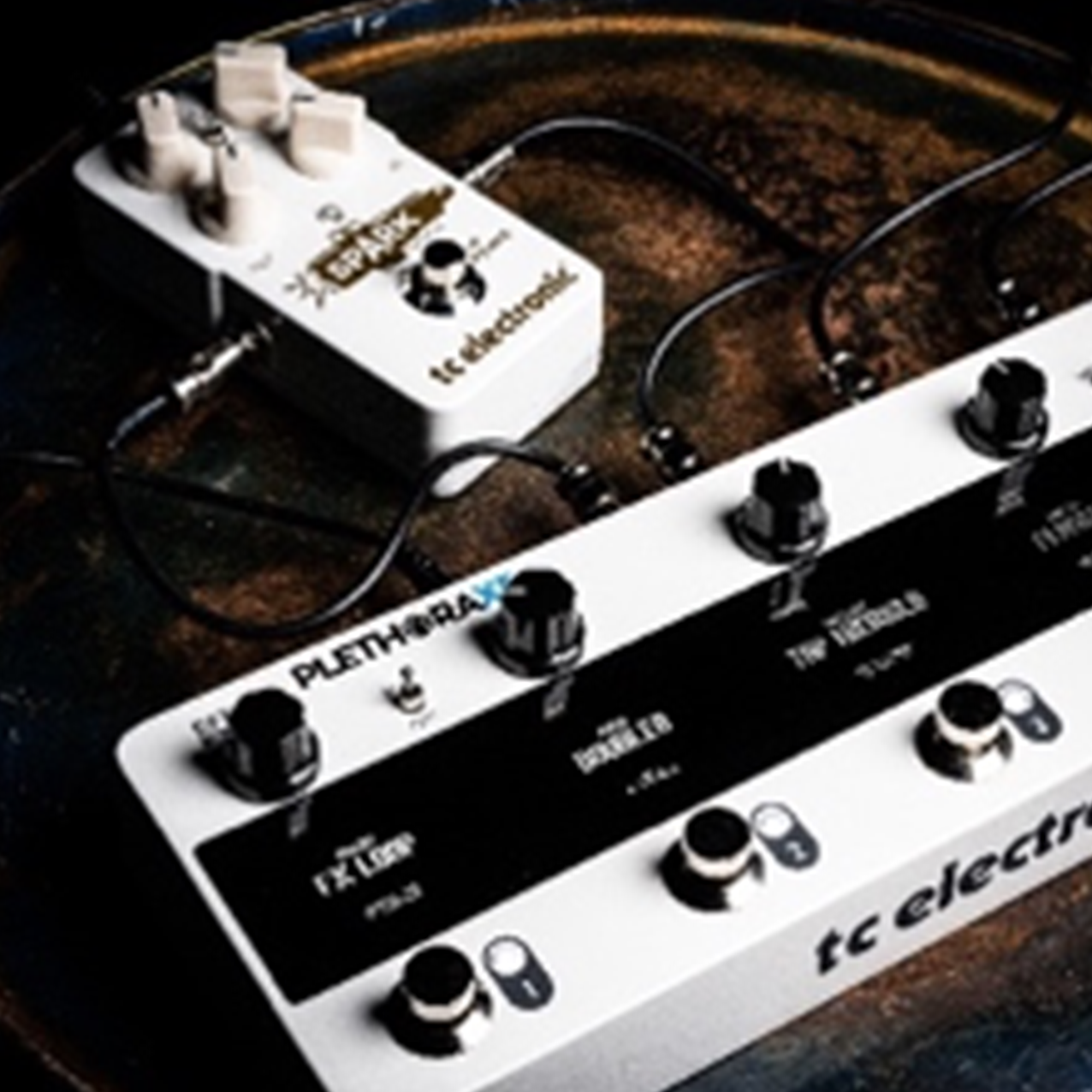 MASH To Perfection
Outfitted with 5 of our groundbreaking MASH footswitches, Plethora provides expression in a degree that was hitherto unknown.
Volume swells, modulation ramping, fluid mix control and so much more.
Each MASH footswitch lets you control your effects in real-time by simply mashing down on the footswitch.
With each MASH switch controlling up to 3 effect parameters simultaneously through completely customizable action curves, your "always-on" effects suddenly grew a whole new dimension.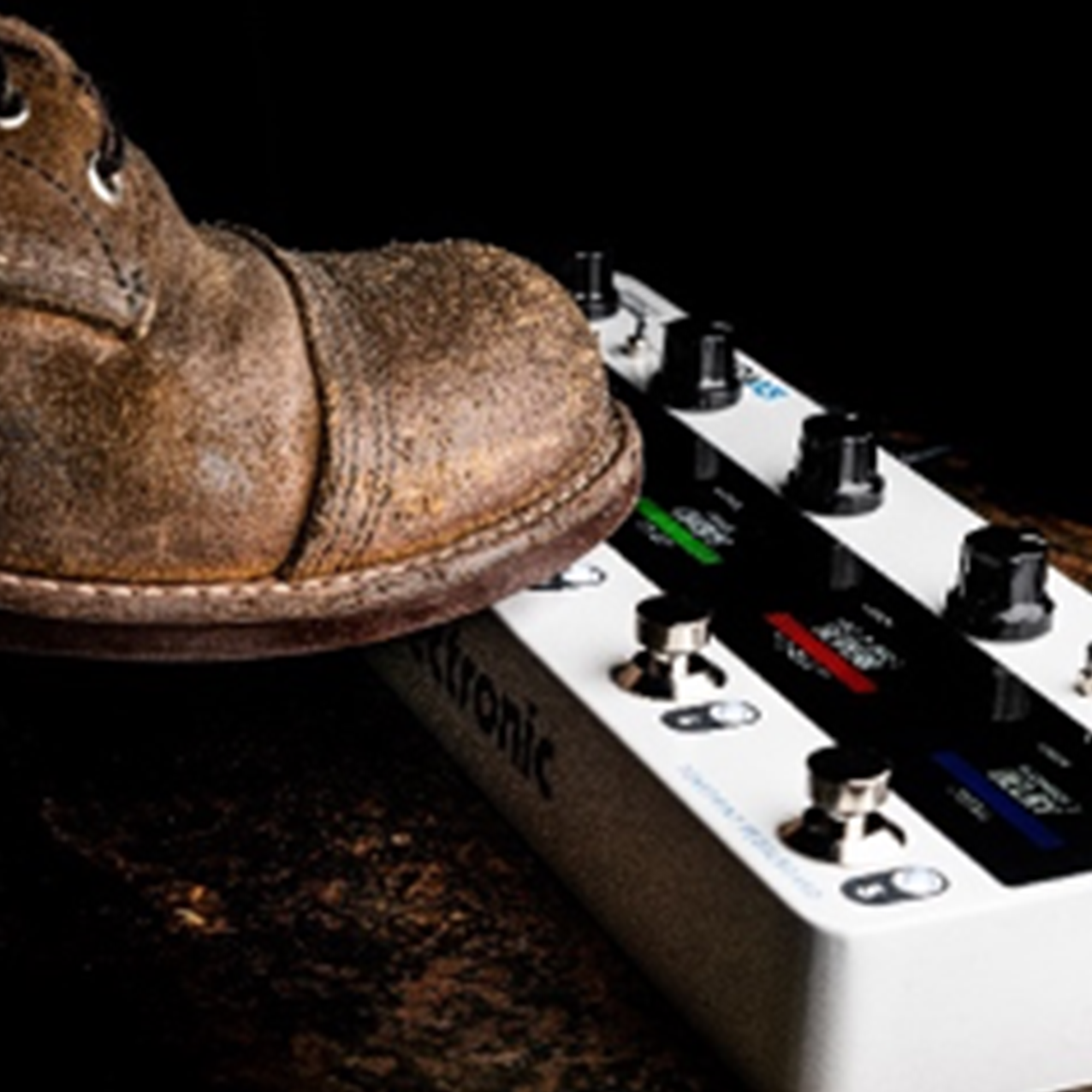 Expression On The Side
Do you have a special place in your heart for expression pedals?
Sometimes a certain song might call for separate parameter control outside of what the MASH switches provide.
That's cool., Plethora X5 features an EXP input to hook up your favorite expression pedal for controlling any effect you like or adding an extremely useful volume pedal, anywhere in the boards signal chain.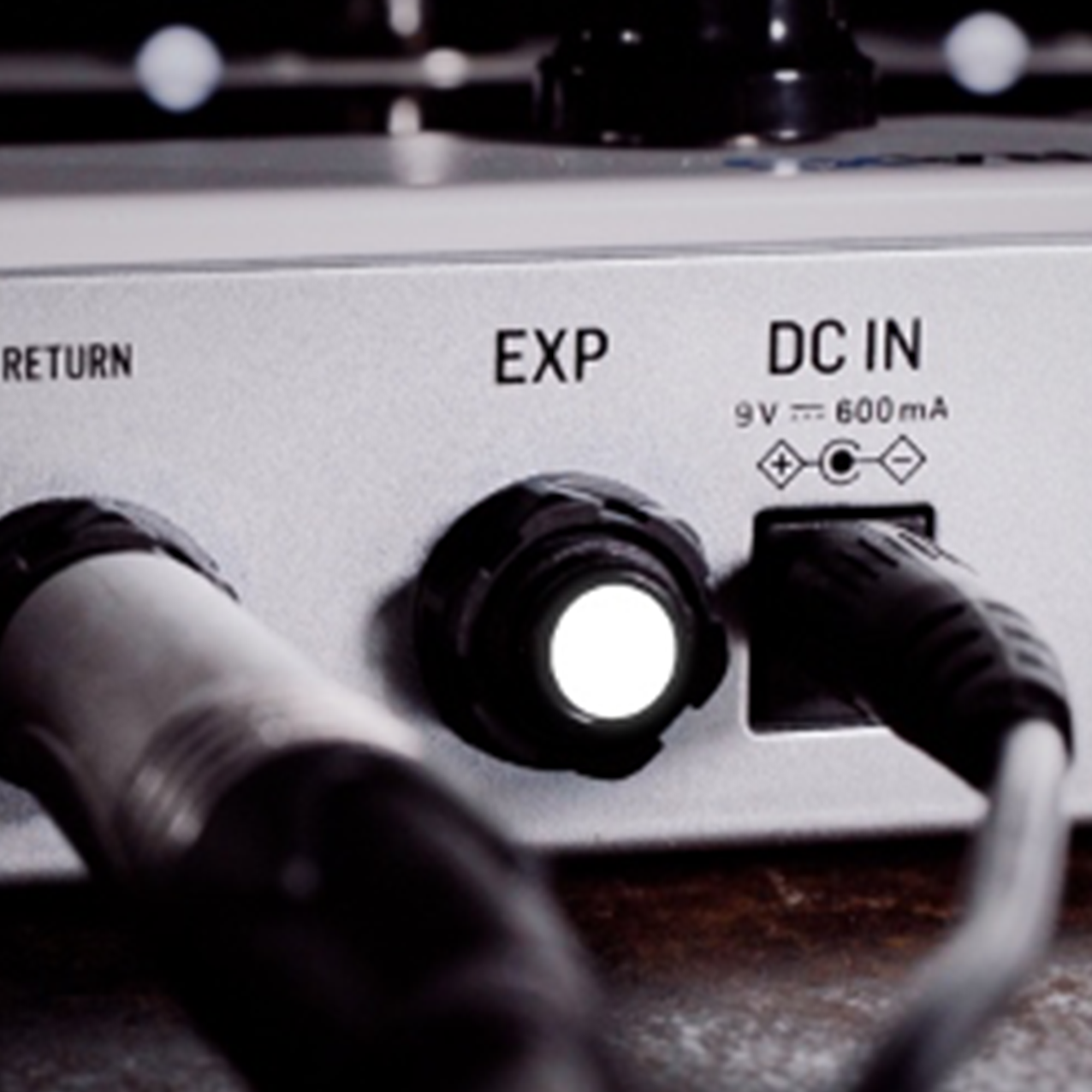 Stay Connected
Plethora X5 is the first TC pedal to feature Bluetooth, letting you connect to the TonePrint App to load Using the free TonePrint app you can connect your phone to Plethora and arrange your boards to get everything just the way you like it!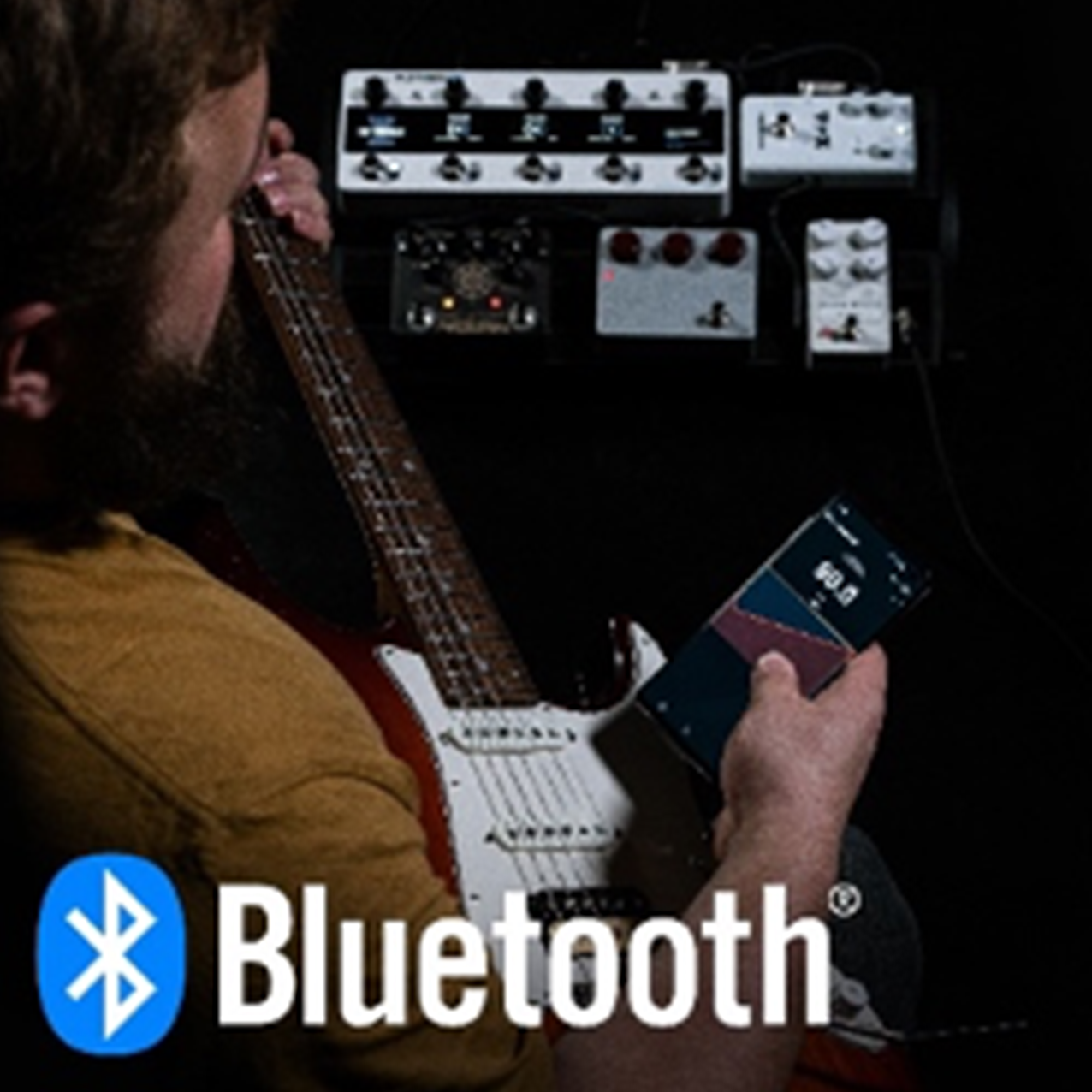 Don't Forget!
A guitarist's life can be stressful at times and sometimes you just have to hustle.
Don't let that get in the way of your quest for tone though!
Plethora X5 automatically stores your settings as you go, without the need for deep menu diving and keeps them safe until you're ready to rock out again!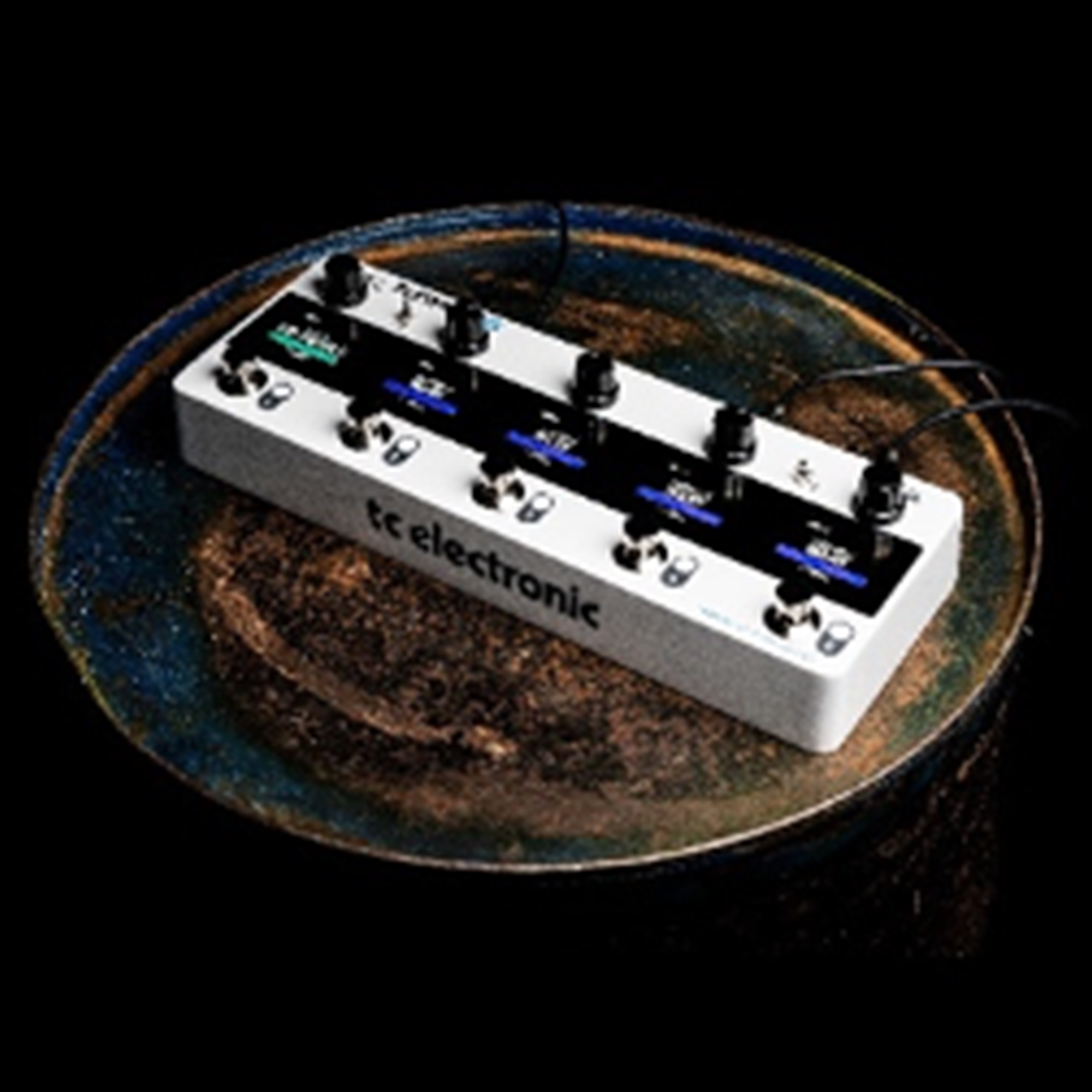 Keeping An Ear Out
With a product as wide-ranging and versatile as Plethora X5 there's a huge potential for further development and we are dedicated to release regular updates with new features, new pedals, new TonePrints and some next-level top secret stuff.
We already have a loooong list of ideas we want to try out but we want to hear from you!
That's right you, reading this right now!
What features would you like to see Plethora getting in the future? Don't be afraid to ask!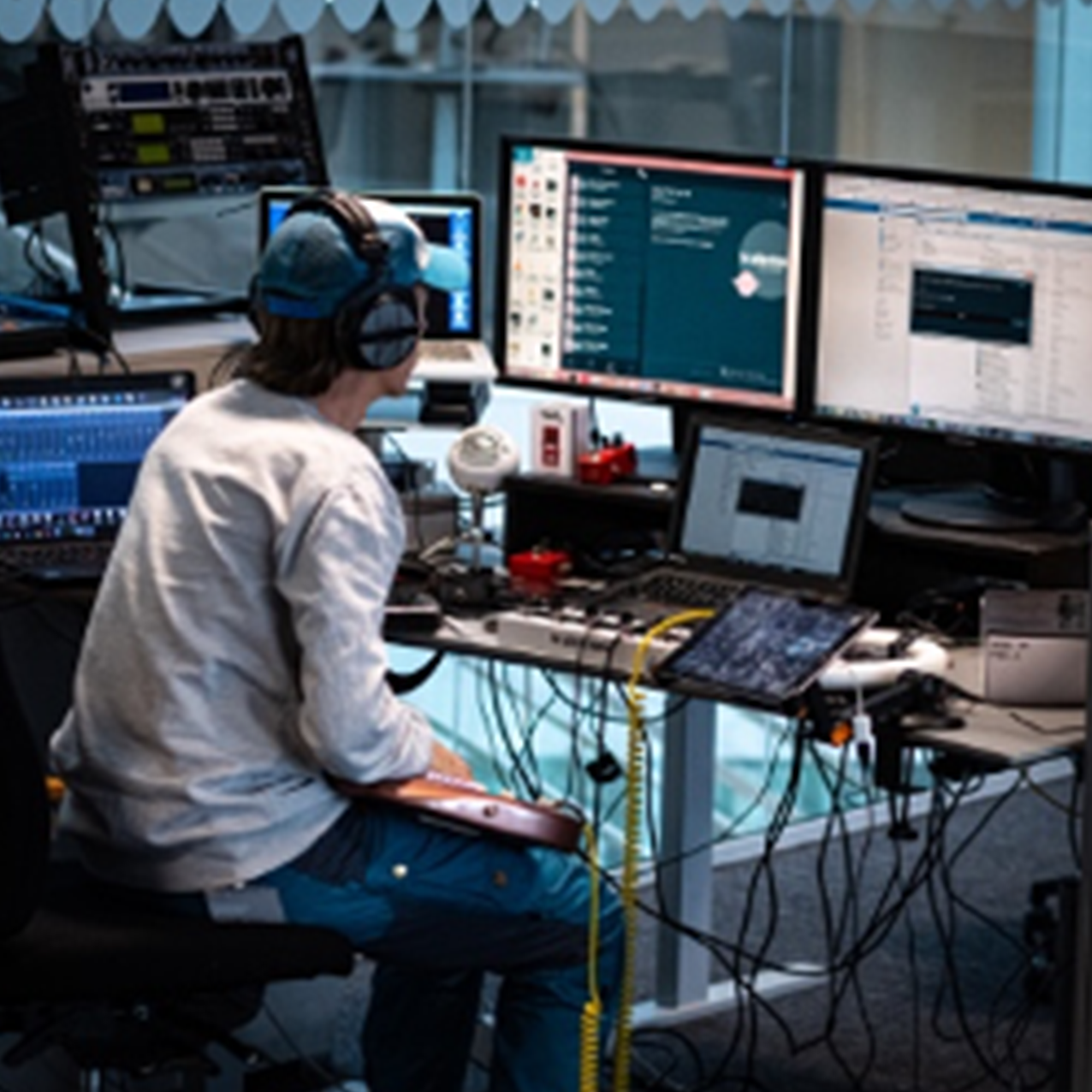 No Strings On Me
We all know how frustrating the entire pedalboard building process can be.
After you've squeezed everything you want onto your board, angling pedals with different form factors to make them fit, there's the Gordian knot of patch cables and power cords to take into account.
Plethora X5 drastically cuts down on cable clutter by keeping most of the wiring virtual – on the inside of the unit where you can swap and switch trouble-free.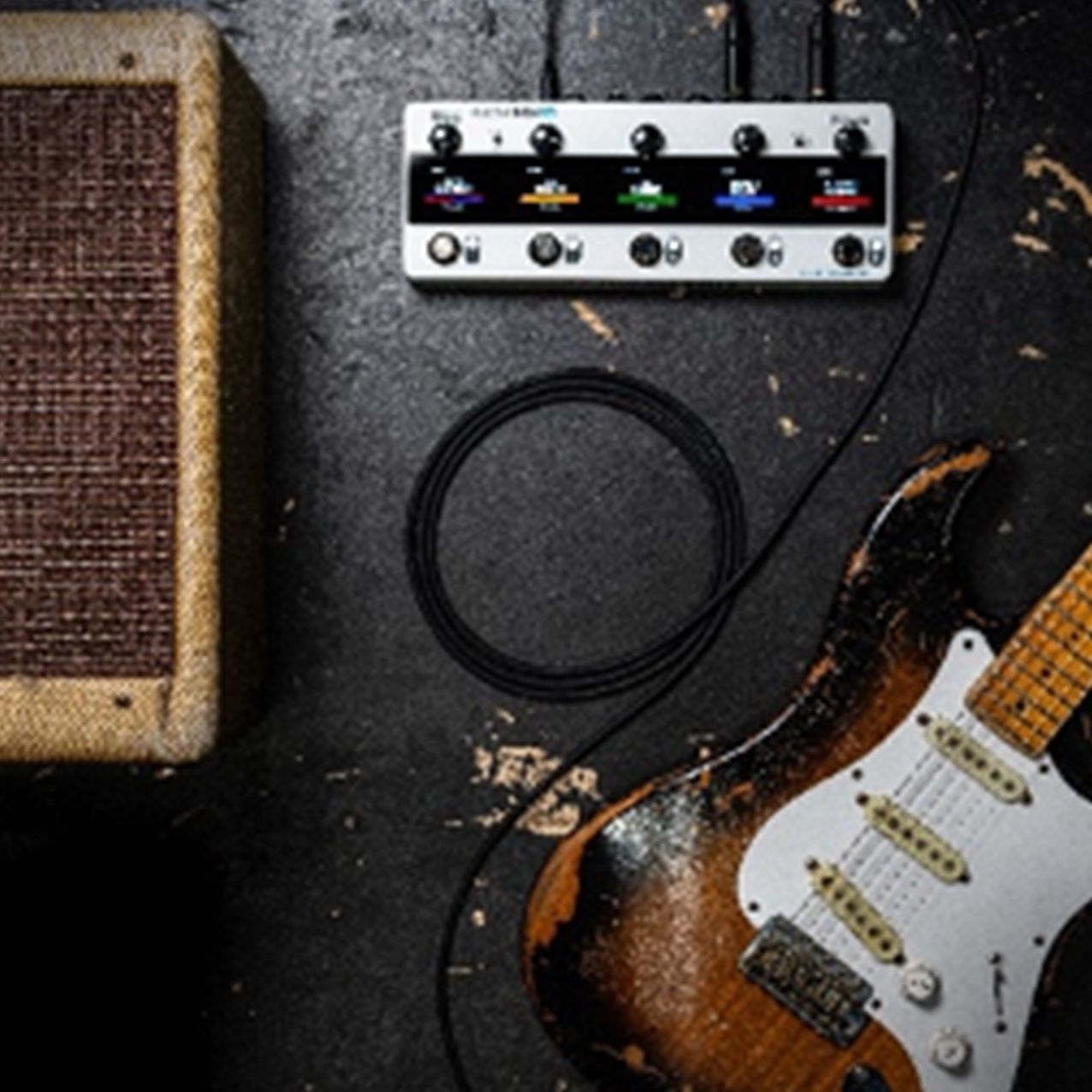 Mix It Up!
What would it sound like if you turned the usual order of delay into reverb upside down?
Or if you insert your favorite, sputtery octave fuzz at the end of your chain after the time based effects? Great question!
With Plethora's Quick Swap feature, it's a breeze to experiment with pedal routing.
Just hold down the footswitches of two pedals that you'd like to swap around and it's done. Easy peas. Cool beans.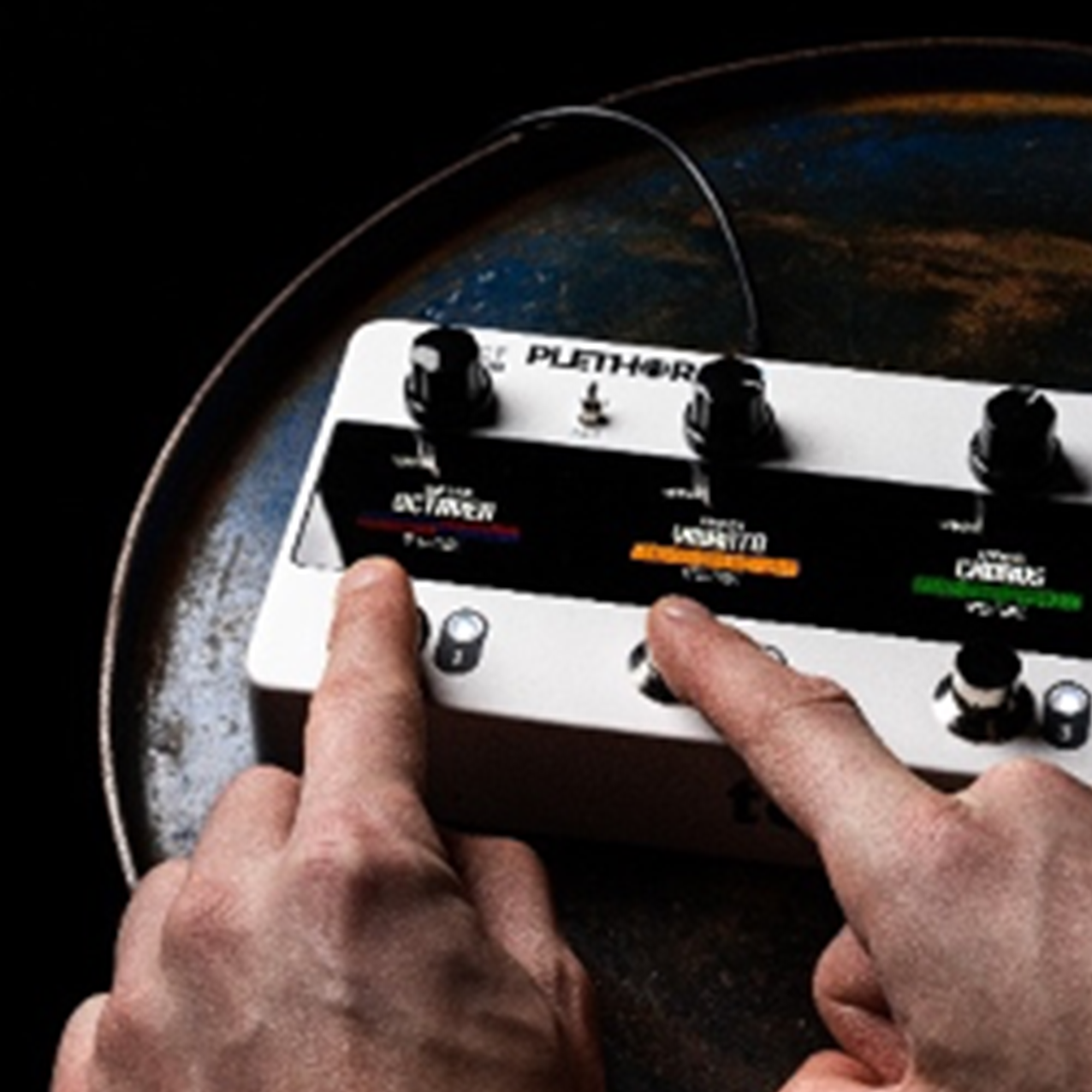 Cab Service When You Need It
When you're in the mood for going somewhere in a hurry, it's nice to have dependable cab service!
You may not have time or space to grab your amp and cabinet before rushing to the gig.
As an added bonus we've included an optional global cab simulation made in-house, with British-style voicing.
Makes "direct to PA"-gigs and home recording sessions a breeze!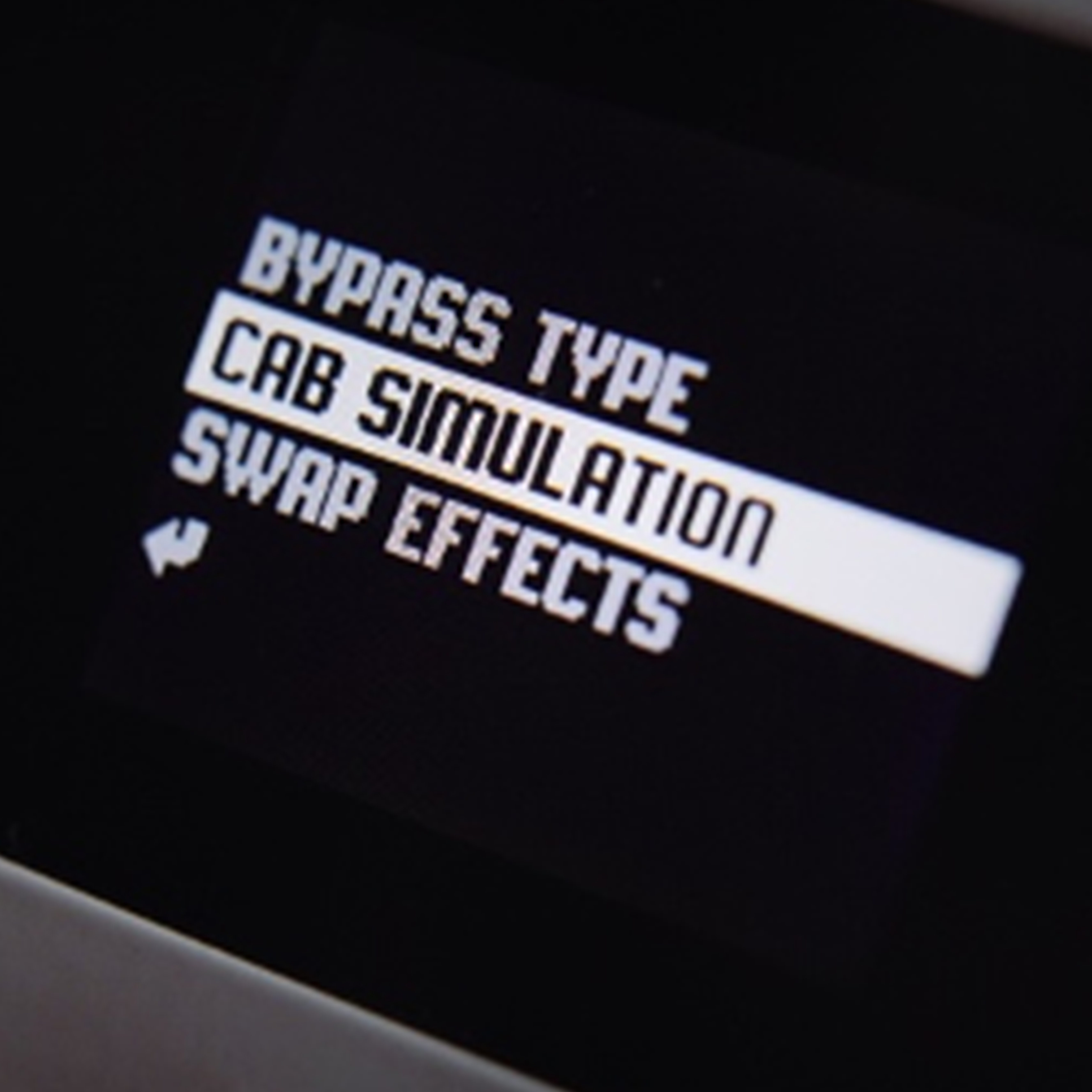 Life In Stereo
With all of these studio-grade effects and TC's legendary reputation for creating the lushest tones in the biz, we'd be remiss not to equip our flagship product with true stereo to let you experience the richest sounds in rock.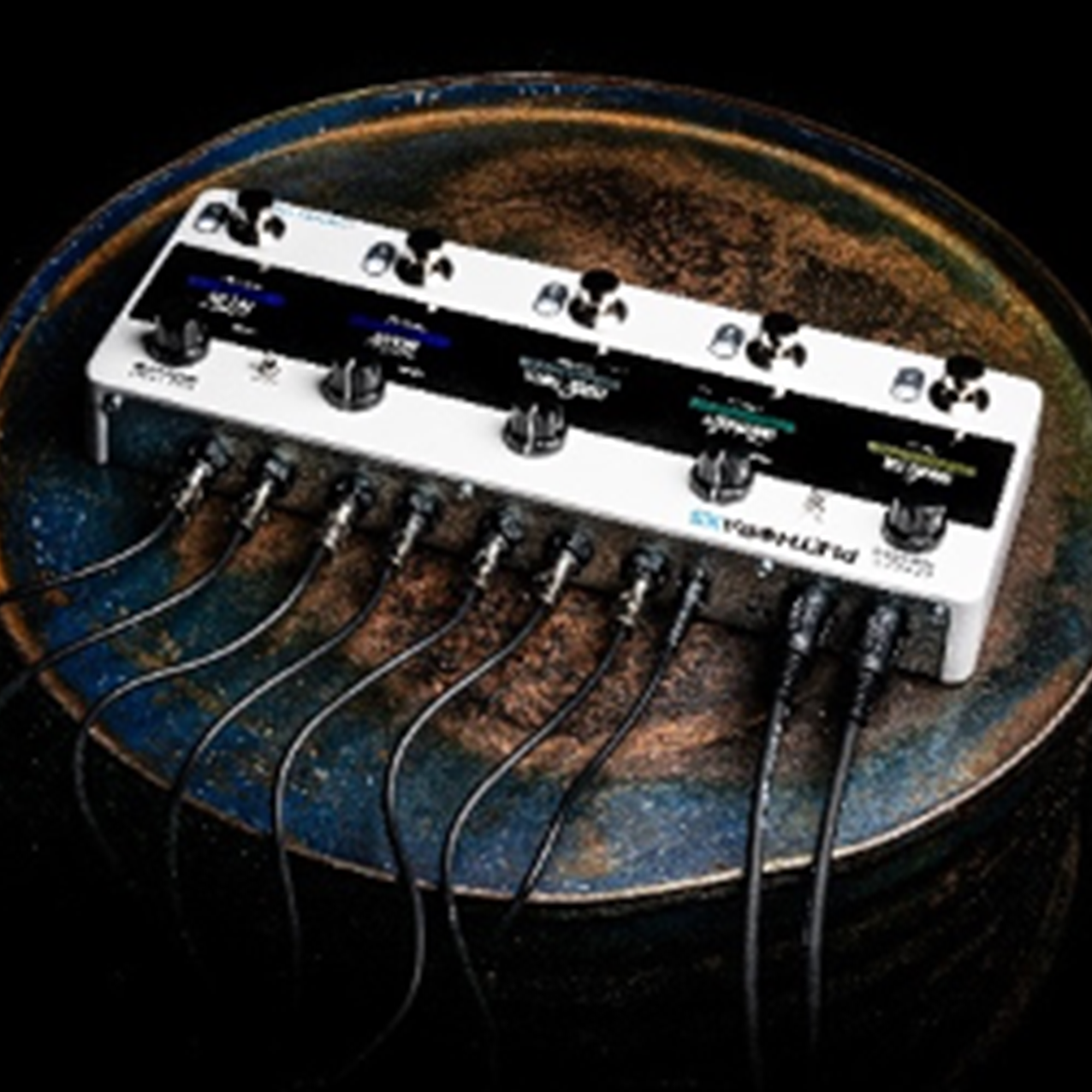 ---
We Also Recommend
---